Things I'm loving this week
1. Stranger Things. Netflix released Season #3 on the Fourth of July and we've managed to watch the first three episodes so far and they have not disappointed, especially the Steve-Dustin bromance. They are just too cute. Yeah…yeah…Robin's my kind of defiant, sarcastic woman and I'm rooting for her & Steve, but….I hope it doesn't dull the bromance.  (BTW…I know all about the big spoiler …I have the Internets and Wikipedia and a ridiculous need to know all the things, so yeah…I know what's coming.)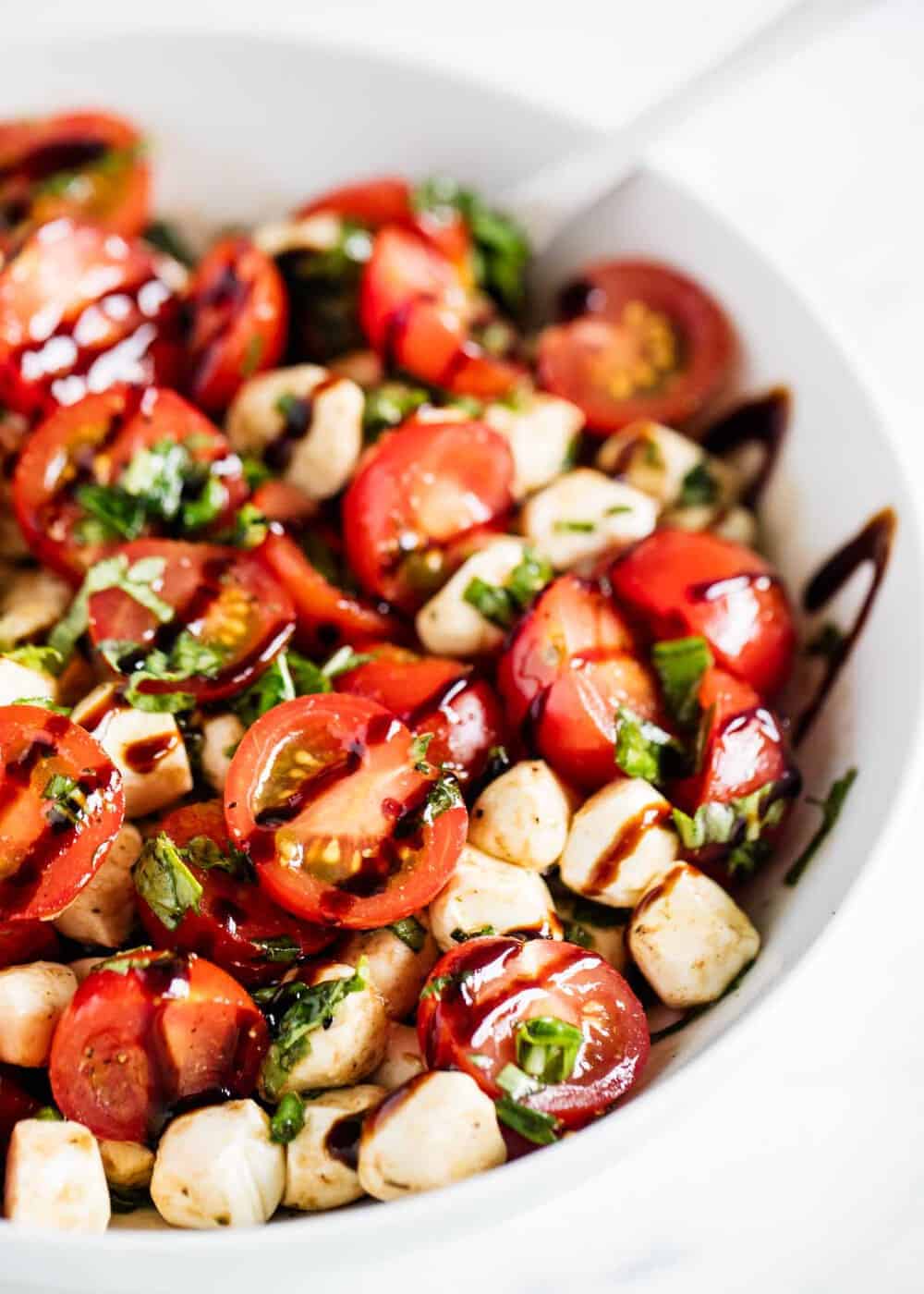 2. Caprese salad. I'm not sure if what I make is technically caprese salad, but it is delish: I just chop up a bunch of tomatoes (cherry/grape/roma), cut up some chunks of fresh mozzarella (or spring for the "pearls" of mozzarella), shred a whole BUNCH of fresh basil, and cover it all with a little balsamic vinegar and oil oil. Mix and eat. It's refreshing if you can leave it sit in the fridge for an hour or two and get cold, but…it's delish at room temperature, too.
3. Our pool. It's finally clear and over 80 degrees…and it is positively Heavenly on these insanely hot and humid days. And, too inviting….as I spend all my time here neglecting all the shit I should be doing, like writing blog posts or going through the 2,400 photos I took while on vacation or freelancing or getting ready for the garage sale I'm supposed to be having or hemming the three jersey dresses that need shortened or…  You get the picture…
4. Wild Blackberries. I've been waiting patiently for the blackberries lining the Bayfront Connector path to ripen. The day has come. Now, if the heat/humidity would just chill, I could go for a long walk on my lunch hour and collect lots of berries.
5. USA Women's Soccer Victory. I don't care all the much about soccer and I didn't watch the game (far too nice outside to be inside), but was thrilled to learn they won because there is nothing on earth I love more than defiant women who stick it to their critics. Many wanted them to lose and they were like: Nope. Take this.
Things I'm not loving this week
1. Indoor jobs that will stay on the to do list forever now that the weather is nice.  (See "Our pool" above.)
2. Trump's $1.7 Million Fourth of July Campaign Rally. Held on the steps of the Lincoln Memorial, where VIPs and ticketed guests were invited to watch the spectacle put on at taxpayer expense has now bankrupted the security fund for the city of D.C.  #sittingducks
3. Another week, another sex scandal involving Trump. I don't even know what to say anymore. I have no words….