Things I'm loving this week
Creek kayaking. Definitely my favorite kind of paddling. The lake is nice, but….a wee bit boring as it's just one giant expanse of water and rivers don't offer much of a workout…you just kinda go with the flow. Creeks are usually small enough to paddle up and flow slow enough that you still need to paddle back down. This weekend, we tried Elk Creek. We couldn't get far as it got too shallow, but what we did navigate was pretty cool with a waterfall and water so clear we could see all the fish in the creek.
My pool. There's no better way to end a hot, sweaty run than to kick off your shoes and leap into the pool (clothes and all). I spent most of this entire 90-degree weekend in my pool. I got very little done around the house, but…whatever. It could be 50 degree and raining next weekend and I'll have plenty of time to work indoors.
Skirts and sundresses. There's not a ton of great advantages to being a woman, especially these days, but one good thing is that we can get away with short skirts, sandals and flowy tops at the office. I almost feel sorry for the guys in their pants, buttons downs and ties. Almost, but not quite.
Things I'm not loving this week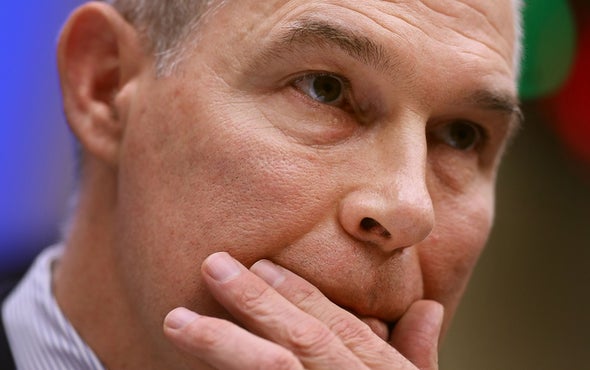 Scott Pruitt. This guy was a total disaster from Day 1 and every day there is another story about some ethical violation he has committed and using his public office for personal gain and yet, he's still got his job running the Environmental Protection Agency (running it into the ground…is more like it). What does this asshat have to do to get fired? What will it take if not the current THIRTEEN investigations into his actions?g This is ridiculous. Just another of Trump's cast of shady characters.
The Night Circus. This is one of Kelly's summer reading books. We picked it up at the Friends of the Erie County Library Book Sale and since Kelly wasn't reading it yet, I decided to. I've been wading through this giant book a couple of weeks, hoping that it would all eventually make sense. I'm not far from the end and it's pretty clear that it's never going to really make sense to me.
Temps in the 90s. I know…I know…..7 months of winter here, but….I don't like humid, hot, sunny weather. You can't move without sweating and it always feels like the sun is trying to melt my skin off. This is why you'll never find me living in the south…except maybe when I retire and winter there.