Things I'm loving this week
Jumanji: Welcome to the Jungle. We are fans of the much-maligned first Jumanji with Robin Williams, so we were excited to see a sequel. We never did make it to the theater, but it's on RedBox now and we rented it last week. It's hilarious and one of those rare cases where the sequel is better than the original.
Boston Marathon 2018 guide. Dan's on the cover of the 2018 B.M. Guide. How cool is that? No…we didn't go this year. And, thank God we did not because that weather was horrific.
Returning the Favor with Mike Rowe. A friend of mine and I were at the gym Sunday discussing the fatigue from constant negative and bad news and she told me about this Facebook show with Mike Rowe where he finds people doing good things and rewards them for it.  I'm not the biggest Mike Rowe fan, but I respect (and appreciate) what they are doing with this show.
Things I'm not loving this week
Tea. Did you know that tea stains your teeth worse than coffee? I do now. For health reasons, I switched to drinking tea in the mornings. For vanity, I'm going back to java.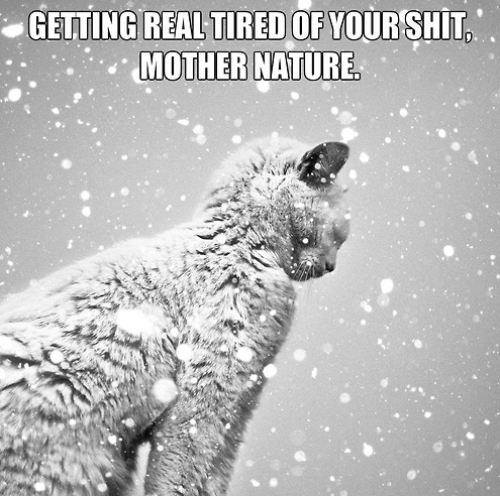 Snow. I don't care about records. I'm done with this winter and the white stuff.
James Comey. Aren't his 15 minutes of fame long gone by now? I'm enjoying his being a big thorn in 45s side, but….the comments about 45s hair, orange complexion, and hand size struck a wrong chord with me.  A former FBI director should not stoop to that level of catty talk. Best to leave that to the common folks and internet trolls. Also, I'm still harboring a lot of anger toward him for that bullshit pre-election move that ultimately put 45 in office. (Yes, Jim, it's true….we women never forget anything…ever).