Three things I'm loving this week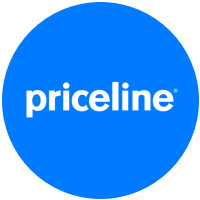 Priceline. I swore off third-party vacation sites a couple years ago when I realized I can usually get the same price (and the ability to cancel 24 hours before arrival) when booking directly with the hotel, but…Priceline is the one site where I can sometimes find a deal — mostly because I will do the "grab bag" thing where they give me a low price on, say, a 4-star hotel with a pool, and I take my chances on which hotel I get. I've always been happy with what I get (*knock on wood*). I recently scored a room at the Marriott Fallsview in Niagara Falls, Ontario, for $67.
GetAir Trampoline Park. Finally had a chance to let Lauren check this place out when her swim team gathered there last Thursday and I think it's way better than SkyZone. Some complain about the price ($14 an hour, $22 for two) and I have to admit that's pretty steep, especially when you are paying for more than one kid. But there are some weeknight specials that offer a better deal on admission.
Behr's "In the Moment". We're putting new flooring in the living room, so we decided to paint first. The walls were all white because when we built the addition, it was all just too much to decide on colors, too, so everything was white. We figure it's time for some color, so I went with a light greige (gray-beige), but when we painted it on, you could barely see it. I'm not usually brave enough to go with something really colorful or different, until Pinterest showed me Behr's 2018 Color of the Year: In the Moment, which happens to work just perfectly with our furniture/color scheme in the house. It's a blueish/greenish/gray that is actually a pretty neutral color. I'm loving how it's turning out.
Things I'm not loving this week
I can't think of any things I'm not loving other than the same old things I've been complaining about for months on end (my back, 45, Congress, etc.), so…I'll just focus on the positive and not spend time trying to think up things that I'm angry about.