Things I'm loving this week
Panda vs. Snowman. Based on the date stamp, this video is a couple of years old, but then… an adorable grown panda destroying a snowman is a timeless sort of gift to us all. Watch and enjoy.
Holiday cranberry jalapeno dip. My sister made this dip on Christmas and I was skeptical when she told me the ingredients (cranberries, jalapenos, cilantro and onions…uh…ok, sis…). Then, I tried it, and ate a quarter of the plate myself. So, I made it for a New Year's Eve party we went to and it was a hit there, too. This will become a holiday staple for us and you can expect me to bring it to any holiday party you invite me to next year.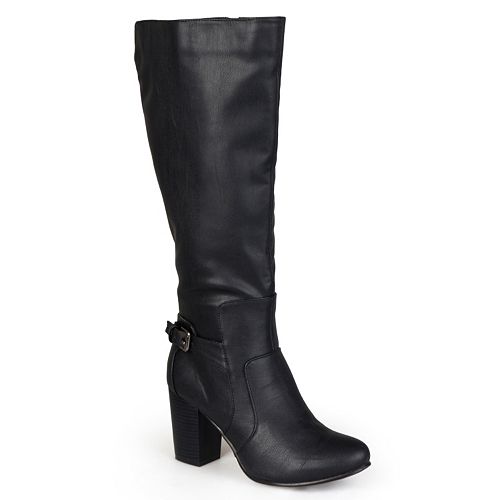 High-heeled work-suitable dress boots. I've been on a quest since October for the perfect winter  work boots — tall and black with a thick high heel (sooo much better to keep my Achille's tendonitis at bay..I know, I'm a freaking mess) — but what I have found are boots in which the heel is too skinny or the boots are too slouchy or they are a microfiber material I didn't want or too biker looking. But, on Sunday I found them at Kohl's. (*cue angels singing*) The boots I'd been looking for for months. They were on "sale" for $80, but I had Kohl's cash burning a hole in my purse, so I paid just $50…a bargain for the perfect boots.
Things I'm not loving this week
The full price of Lauren's medication. I opted for the high-deductible plan at work this year which means I am paying for everything out of pocket (well, out of a health savings account with my pre-tax dollars) and I knew Lauren's ADHD 'script was pricey, but I had no idea it was $242 a month. Now, I am keenly aware. Sigh.
Bitter cold temps. I'm OK with the snow…really, especially once they get it off the roads, but…the bitter cold temps are unbearable to me. Both of our furnaces are running nearly nonstop and I keep it at about 66 degrees (put on some clothes if you're cold!). I don't even want to know what my gas bill will be next month…I'm guessing more than a car payment.
Lizard hands and feet.  The dry, flaky, cracking skin is back…..because…winter.