Things I'm loving this week
Fresh Green Bean Salad. I stumbled upon this recipe (above) when looking for another one last week (I really need to clean out my recipe drawer) and I happened to have all the ingredients on hand, so I made it and….OMG…..delish! And, it involves no cooking…none. Just cutting crap up, which I sort of like to do. Tip: Aldi's had bags of green beans right now for $2.
Swim meets. There are worse ways to spend every Saturday than hanging around a hot pool deck. I feel bad for parents who have to sit in fields outside for hours on end in the cold, rain, snow, sleet.  Meanwhile, we swim parents strip down to shorts, t-shirts, and flip-flops and get some reading down between events.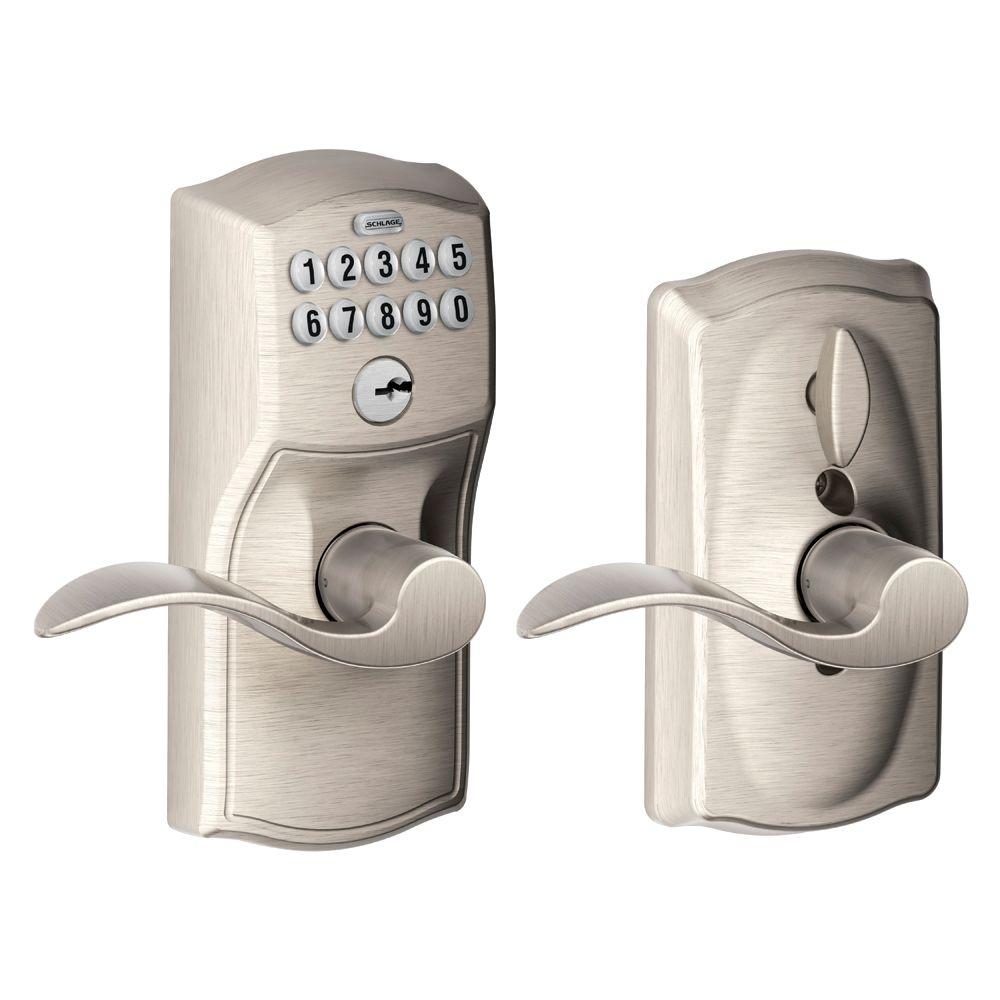 Keyless door entry. We bought a keyless door entry (similar to the one above, only better) on a whim at Home Depot on Saturday night. (This is how exciting "date nights" are when you're over 40, kids!) This means Lauren won't be losing keys to our house all over town anymore. Woot! If only they had these when I was a latchkey kid, we wouldn't have had to use a key attached by a linked chain to a block of wood spraypainted neon orange. I guess my dad was sick of us….I mean, my little brother, losing the spare key all the time. It was totally Patrick's fault, mom.
Things I'm not loving this week
Making health insurance decisions. I'm so very grateful to have health insurance and to have health insurance options, but it's overwhelming and slightly never-wracking to decide which plan to pick. I opted for the high-deductible plan with the HSA this year…I may deeply regret it, but I'm thinking it might work out for us as we're a relatively healthy crew. I could count on one hand how many times the girls and I have been to our doctor in the last three years for anything other than a flu short or a physical (which is covered 100%).
Of course…then….there's this:
My slippy disc. Ten years ago (I think), I herniated a disk in my low back. It took nearly a year for it to get back to normal and it's been a touchy little bugger every since. I, apparently, pissed it off again, as it's routinely shooting pain signals up and down my leg and low back again. I'm taking some time off running/high impact exercise because I've learned (the hard way) that the more I push it, the longer it takes to heal. It sucks. I hate it, but I'll make the most of the free time, tackling organization jobs around the house and writing freelance stories.
The GOP. They are destroying our country. It's no longer a party of conservative doers, but of angry, radicalized swindlers. They ARE the swam and they're destroying our democracy. The Dems aren't much better, but at least they're not trying to dismantle our institutions and undermine our constitution.