Things I'm loving this week
Liz Allen for Erie City Council. I worked with Liz for years and admired her long before. She's smart, tough, compassionate and more than willing to fight for what is right and call B.S. on stuff that is not right. As a woman, she's a trailblazer and a fighter and a lover of all people. I was thrilled when I learned she was running for office and wish I lived in the city so I could vote for her. Trust me: You want her there watchdogging for you.
Easy Baked Tilapia. Aldi's now offers fresh (never frozen) tilapia and I bought some last week and knew I had to do something with it quick, so I googled "easy tilapia recipe" and came up with this one. I made it that night and it was delish! And, to my husband (the fish-hater's) glee, it did not even stink up the house when it was cooking. I did not add the vegetables to the baking dish because I don't do frozen veggies. I roasted some asparagus on a separate pan. The fish cooked fine by itself.  I have one more piece left and fortunately not one other person in my house will eat fish so ..it's mine…alllll mine.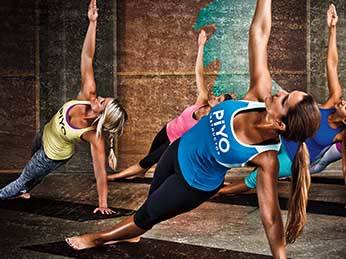 PiYo. A friend raves about the PiYo class she takes at the county Y and, since I can't run or do BodyPump now, I'm trying new things so I took it at the Eastside Y on Monday night (6:30)….and this class is no joke. I've done pilates and I've done yoga, so I thought…easy-peasy. Uh…no. She made me sweat…and there aren't many instructors that do.  It's like yoga/pilates for impatient, high-energy, cardio-lovers like me.
Things I'm not loving this week
45's ridiculous budget. I don't even have the words or energy to comment on this piece of shit except to say that THIS IS NOT AMERICAN. This is not America. This is not who we are. We don't destroy our environment (and let corporations do so), we don't take from the poor and give to the rich, we don't let the hungry starve, we don't ignore and slash funding to the SCIENCES and arts and humanities. FTW? Seriously…WTF?  I cannot believe this is the country we are living in now. We are living in a country dictated, ruled and controlled by ONE political party. I just can't even….
Snow. I'm over this white stuff. Time for you to go winter….you've had months and NOW you show up?
Ribs. I really, really don't get the appeal of these fat-filled bones.