Three things I'm loving this week
Cricket Wireless. I absolutely love my new phone and my new service., which includes unlimited data/texting for half the price of service I was paying at Verizon. I've now got three smarphones on Cricket and I pay $120. Now, if I could just get Dan off Verizon, we'd be done with that ridiculous company completely.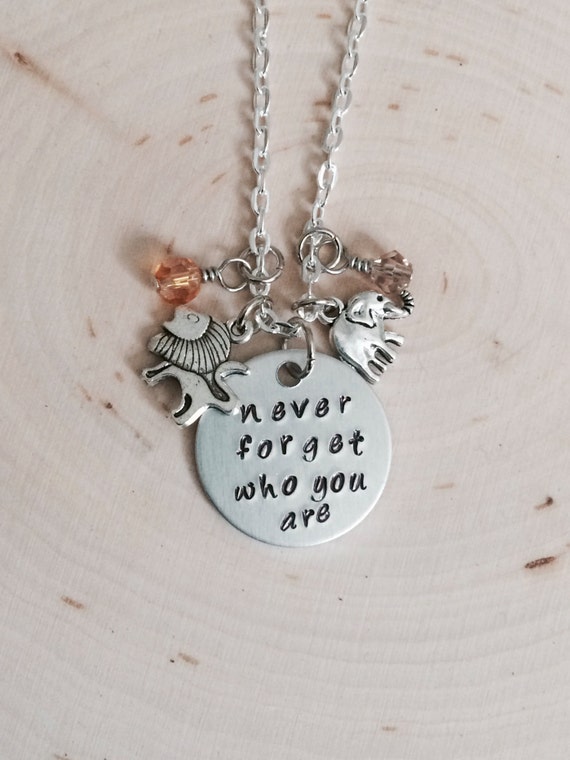 Etsy. I find the most unique gifts on Etsy — like this necklace I bought Kelly to commemorate her recent performance in the Lion King Jr. at the Erie Playhouse. It was perfect because she played both a lioness and an elephant. And, of course, I love the message, too.  I like that Etsy is (primarily) small crafts persons and things are handmade (you can sort to find  only handmade items, btw).  One word of warning if you do shop there…pay attention to the seller's location (avoid buying outside the U.S. unless you have weeks to wait) and read the seller's reviews before you buy from them.
A daughter who loves to bake. Ah….finally…my solution to every bring-a-dish party I'm invited to: Kelly, my little baker. She even made her own marshmallow fluff to decorate these cupcakes (above) for a SuperBowl party. Finally…this parenting thing is starting to pay off.
Three things I'm not loving this week
Senator Pat "I'll do what I want" Toomey. I will knock on every single door in Northwestern Pennsylvania to get rid of this guy when he's up for reelection. And, if he's counting on us not remembering that he refused to listen to his constituents about DeVos and the Immigration ban, he's going to be sadly mistaken. Women never forget an argument. No, we just let that shit simmer for awhile and throw it back in your face when the time is right.
Headaches & heartburn. I've eaten more antacids and ibuprofen since Jan. 20 than I have in the last 10 years. It's not good, I know. I've downloaded a meditation app...maybe that will help me chill out. Sigh.
Pre-press proofing. I'm impatient (this has been well established) and to me the absolute worst part of working on any magazine I have ever published on is the time between layout and sending it to print because of the endless rounds of edits and corrections. It's a necessary and and essential part of the job in publishing, but it is my least favorite part of my job because…you know I just want to ship it off, check it off my list, and move onto the next thing. 😉