Things I'm loving this week
Aldi's Raspberry Vinaigrette dressing. I'm addicted to this salad dressing, which is especially delish if you throw a little fruit (mandarin orange slices, pomegranate arils, dried cranberries, etc.) into your salad.  I've tried other brands…not as good as Aldi's "Specially Selected" brand.
Playoff football. Sure, sure… the whole season is "exciting," but there's nothing like the last couple weeks of football when the best meet the best and put on quite a show.
The Women's March on Washington. This, in addition to all the "sister events" held throughout the country, including one right here in Erie, warms the cockles of my little feminist heart. Were I not headed for much sunnier skies that day, my ass would definitely be on the bus to D.C.  Instead, I'll just have to show my support for my sisters by sporting this as I travel all day: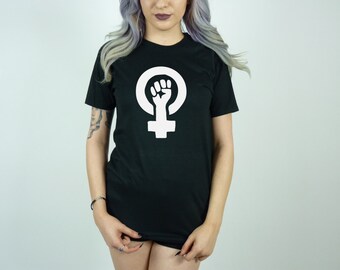 Lion King Jr. at the Erie Playhouse. OK…I haven't actually seen it yet because it opens tomorrow, but K is in the show (she is a lioness, savanna grass, and part of an elephant) and I'm certain it's going to be awesome. Go see it! Call for tickets now…I know some shows are already sold out!
Things I'm not loving this week
The impending doom. Inauguration day = doomsday for democracy. Donald is mentally ill and unfit to lead this country.
3 Doors Down. I loved them…now I don't. You lie down with dogs, boys…